Callamus can fulfil all your personal as well as your corporate banking needs. We offer introductions to reputable Banking Institutions inside as well as outside the European Union.Callamus will help you choose the right bank for you.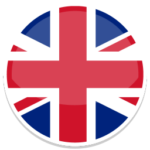 Callamus as an official bank introducer in Andorra and Liechtenstein can assist you in opening your account without moving from your home country.
The introductions below reflect bank relationship at a minimum of half a million Euro.
Automatic Exchange of Information AEOI
Find out now, about the exchange of bank account information with common reporting Standard (CRS), of the Organization for Economic Co-operation and Development (OECD). Book an appointment with us today, in order to get information of the reporting specifics in your bank accounts.
Callamus is not a bank and neither solicits and does not accept deposits.